"Face Your Fears"
Enter at your own risk!!!

Camp Fear is an intense interactive attraction!

You may be touched!

This weekend save $2.00 off General Admission price of $18 with coupon Click here!

This years Food For Fears food drive is now over. Thank you for making this years Food for Fears can drive such a success!

More Intense than Ever
New this year!
Cannibal Confusion Escape!!
You will be abducted, trapped and much more if you can't figure out the puzzles in the time allowed!!!
Face your fears at our multi attraction event. Spin in circles in our spinning vortex
Laugh or scream with the clowns in this year's Clown Chaos attraction,
Go crazy in our Insane Asylum, Run from our zombies and Take a deep breath and try to get through Claustrophobia, and don't forget poor mutilated and insane Daniel.
Are you brave enough?

Combination Special just $22 per person
Includes Camp Fear, Zombie Laser Tag, Choice of Deep fried Oreos or Hot Dog from Food Vendor
plus Hot chocolate, Cider and Hayride
2015 Dates
Come Play with our clowns in 3D Clown Chaos

Dates Highlighted in Yellow specify nights for the Food For Fears Can Drive

Ticket Booth opens at 7pm and closes at 11pm nightly

You never know who you may run into
We only accept cash at ticket booth-if you prefer to use your credit card you can purchase tickets online here
Tickets
Adult $18
Child 10 or under $14
Hours of Operation - DARK to 11pm
Allow up to 45 minutes to walk our trail
It's Fall! Make a full night of it!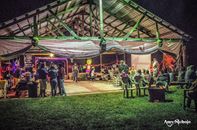 It might be chilly out but we will do our best to keep you warm with Free Hot Chocolate and Coffee while you warm up by the bonfire with your friends or date.
Warm your tummy with Deep Fried Oreos or a Burger and Cheese fries (extra charge).
Play a game of Zombie Laser Tag (extra charge/select dates)
All this before you even get to the haunted trail!
Then huddle up (or cuddle up to that special someone) on the Hayride that transports you back to the woods where the scares begin!!!!
Make your way through the woods and the multitude of creatures and twisted psychos who await you and earn yourself some free hot cider for those who survive!
Make plans now to join us for a full night of fun and fears! What are you afraid of?
One of the The 10 Best Haunted Houses And Trails In North Carolina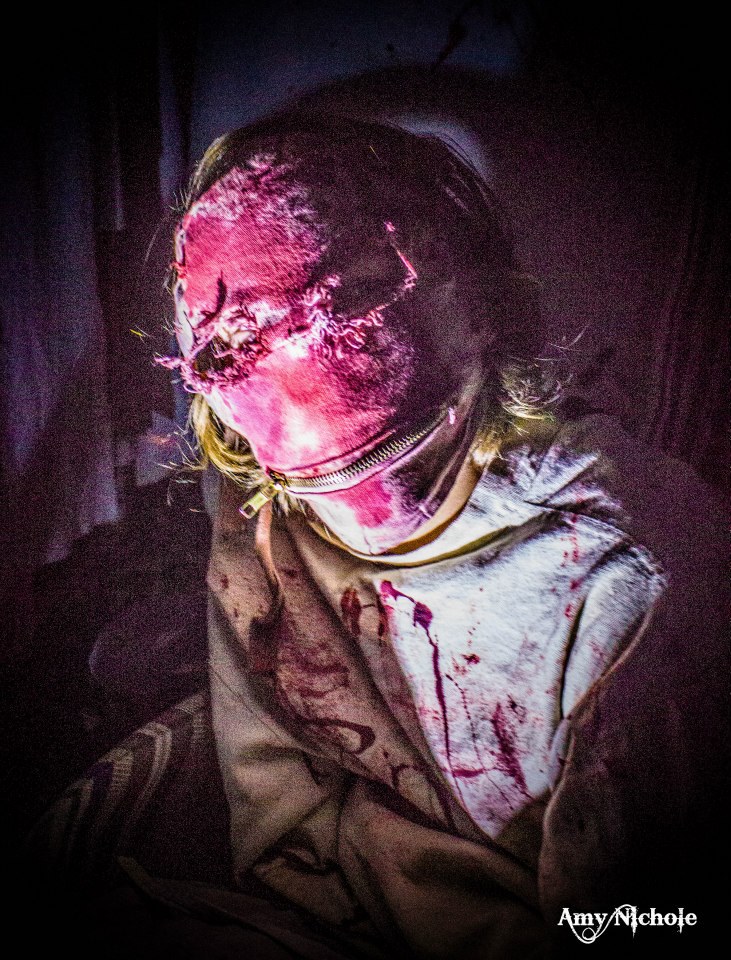 More Information
call 828-632-3815 or email us
Street Address
601 Princess Lane
Hiddenite, NC 28636
Because this is an outside event and you will be walking through the woods please wear appropriate footwear for your own safety!
Enter at your own risk
Camp Fear is an intense interactive attraction!
You may be touched
In the case of inclement weather we may close if necessary-we will post any closings as soon as a decision is made (by 6pm) on our home page and facebook page-you can also call us 828-632-3815 to see if we are open in the case of rain.
NC Haunts HauntWorld Spooky Haunts NorthCarolinaHauntedHouses HauntedHouse.com FindaHaunt.com More Haunted Resources

All images and content found on this site are
copyrighted © 2004 - 2015 by Hiddenite Family Campground